Why do I need a Great Website?
When looking for services, around
90%

of people search the Internet first
A website is your
Shopfront
for the Internet, & defines how
customers perceive your business
A great website strengthens
Brand Image
,
increases customer confidence,
& brings more inquiries
leading to more transactions
Thousands search for
Local Business
on the Internet every day.
Capture this huge online market
with a new website & Google Maps
About Jesse MacLeod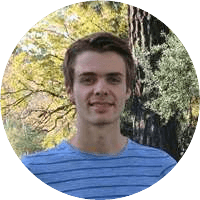 Jesse MacLeod is an enthusiastic web designer living in the town of Bendigo in Victoria, Australia. Jesse has been working in web design and development for the past five years and has, over that time, honed his abilities to become a professional and skilled web designer.
Jesse is a third generation business owner and has the ability to manage your projects with expertise and care, paying attention to detail ensuring your website performs to your exact specifications.
So whether you're in Bendigo, central Victoria, or even another country, Jesse can certainly help you out!