There are over 1 billion websites on the internet, so how do you stand out from the rest? If your website is optimised for search engines (like Google), it will appear higher up in the search results. Thus you get more clicks and more business.
To get your website high up on Google, MacLeod WebDesign employs the latest techniques in search engine optimisation (SEO). We make sure your webpages load quickly, contain the relevant keywords at the correct frequency; we use SEO-friendly code, research competitor websites and tailor yours to achieve better search results, and much more.
The search result below illustrates some of the things SEO can do for your website. As you can see, the search result is quite large. The more space your search result uses, the more chance users will click on it.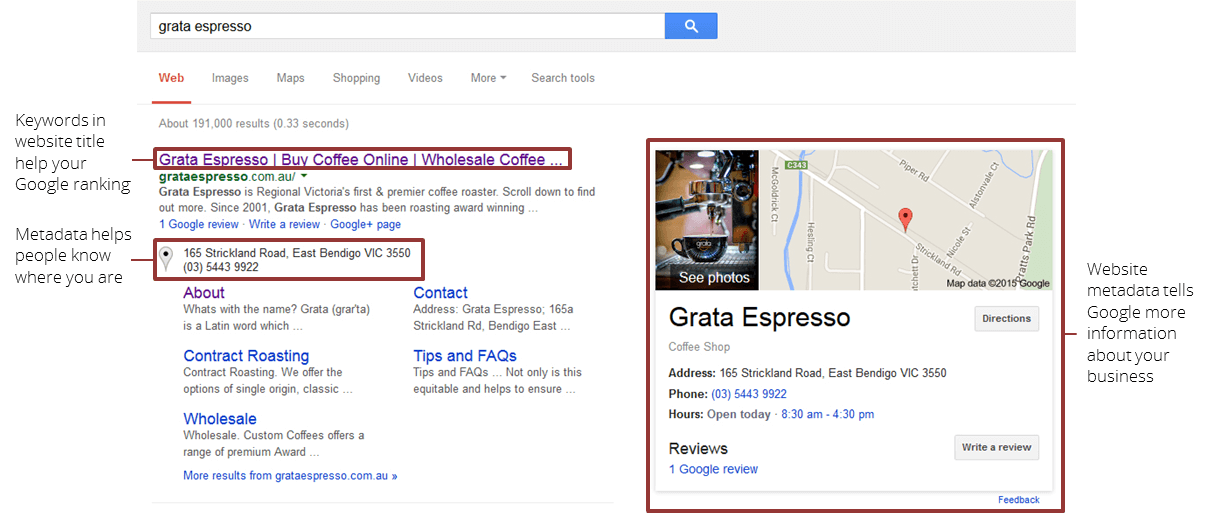 Google Maps and Local Listings
Submitting your business to Google Maps and to the Google local listings gives you another avenue to capture potential customers.
When searching for a local business, often Google will include a list of businesses it thinks you are looking for. Including your business in this increases your views and visits, which in turn increases your ranking even more.
As you can see below, the listings from Google Local appear above the normal search results: